About Lawrence N. Nadeau,
R.A.D. Systems Founder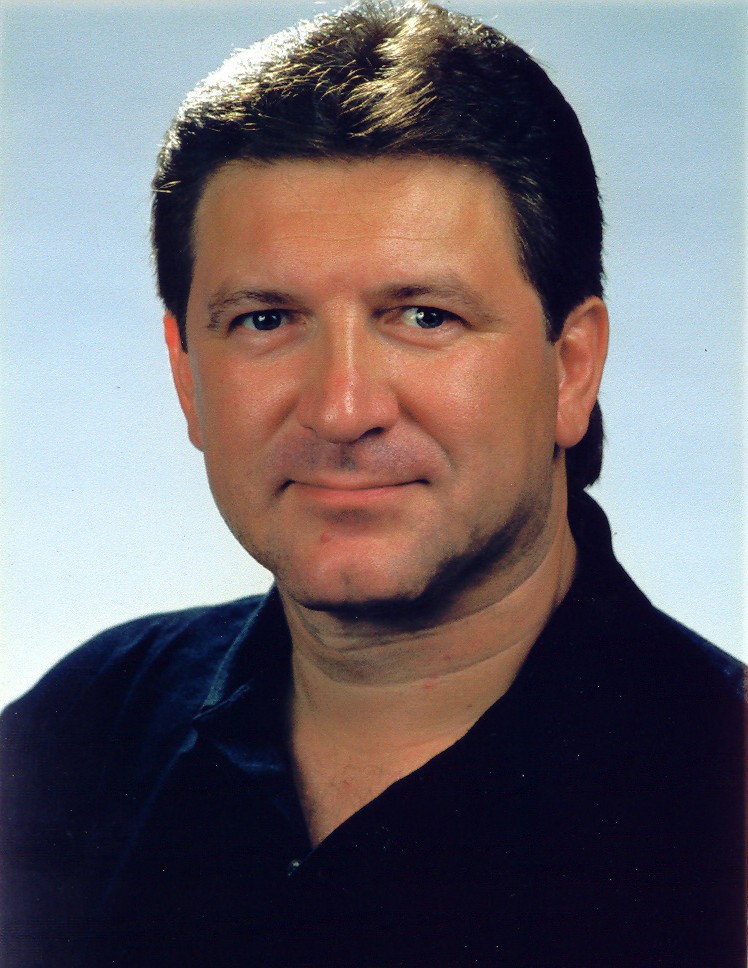 Lawrence N. Nadeau is an honorably discharged United States Marine, who served as a military police officer from July 4, 1980 to July 4, 1984. Upon leaving the Marine Corps he entered the civilian law enforcement profession, working in the Virginia state university police system for five years, primarily at the Christopher Newport University Police Department, the College of William and Mary Police Department and the Old Dominion University Police Department in Norfolk, Va.. Larry then served for many years as a sworn police officer for the city of Poquoson, Virginia until March of 1998. While with the Poquoson City Police Department, he served as the Departments Training Officer and Field Training Coordinator in addition to his normal patrol duties.
In 1989 Larry founded Rape Aggression Defense (R.A.D.) Systems and served as the organizations Executive Director until June of 1998, when he turned organization management over to four of his senior female Staff Instructors. Today R.A.D. is an internationally recognized alliance of self-defense educators dedicated to enhancing defensive options for women, children, men and seniors, while developing their individually unique abilities to manage aggressive and violent behavior. R.A.D. is the largest organization of its kind and it is the only such organization or program ever endorsed by the International Association of Campus Law Enforcement Administrators (IACLEA). Larry now serves the Executive Board of The R.A.D. Systems of Self-Defense as the Director of Instructional Development (1998- present), where he continues to guide and oversee all system Staff Instructors, Instructor Trainers and active R.A.D. Instructors within the alliance.
Larry's self-defense philosophies have been taught at over thirty-five hundred (3500) colleges, universities, city, county, parish and state police departments nationwide and internationally, in addition to being taught at hundreds of sexual assault and women's resource centers across the country. His unique curricula are offered at many educational institutions as a fully accredited course of study.
While still the Executive Director of R.A.D. Systems, Larry formed a panel from within the R.A.D. alliance to assist him in the initial development of the r.a.d.KIDS Awareness and Defense System. This program alone has certified thousands of Instructors in the United States and Canada, who teach children from 5-10 years of age, and their parents, safety and awareness strategies for children.
Larry was the first male Executive Board Member of the American Women's Self Defense Association (AWSDA) from 1992 to 1995, and now serves on the Advisory Board of the National Self Defense Institute (NSDI) (1999-) located in Miami Beach, Florida. He is also their Director of Training and authored the S.A.F.E.(Self-defense Awareness and Familiarization Exchange) Instructors Program for NSDI, which is a nonprofit organization dedicated to sharing awareness information about personal safety and self-defense.
Larry is a nationally recognized police defensive tactics instructor and had been one of the few instructors responsible for teaching Instructor Certification Courses for the Commonwealth of Virginia from 1989 to 2001. He was a Firearms Instructor at the Hampton Roads Regional Police Academy from 1987 to 1998, teaching basic and instructor level courses under area guru Zeti Damron. In addition Larry was an Adjunct Instructor for the International Training Division of Heckler and Koch (HK) located in Sterling, Virginia from 1996 to 2001. With his professional ally, Gary T. Klugiewicz, Larry designed and taught the very first RedMan Simulation Instructor Certification program in 1996. He continued to teach these programs for HK and RedMan Training Gear from 1996 to 2001.
As a former member of the RedMan Advisory Board and Assistant to the Director of Training for RedMan (1995 - 2001), his design input and testing refinements resulted in the world's first manufacturer produced self-defense training suit, which was in turn called the R.A.D. Systems Aggressor. This suit became, without modification, the Enhanced RedMan Suit for police survival oriented defensive tactics training. Larry remains a consultant to RedMan Training Gear and Macho Products, Inc., manufacturers of police training gear and martial arts training equipment.
The American Society of Law Enforcement Trainers (ASLET) appointed Larry a Regional Director in 1993 where he spearheaded the promotion of quality law enforcement training in the mid Atlantic region and nationally until 2000. Larry was an ASLET Staff Instructor from 1994 - 2000, teaching in conferences and seminars around the country. He is also a Charter Member of the International Law Enforcement Educators and Trainers Association (ILEETA). Larry has been published in numerous law enforcement magazines, journals and newsletters, and has been featured in SWAT magazine, The Campus Law Enforcement Journal, Law Enforcement Trainer magazine and The Police Marksman magazine. He has also appeared on the Law Enforcement Television Network (LETN) over twelve (12) times with regard to police defensive tactics, self-defense and simulation training methods. He is a frequent presenter at state, national and international training forums and he has been the guest speaker at numerous professional and awareness-oriented functions.
As a result of streamlining his professional endeavors in 2000-2001, Larry was able to introduce the much anticipated R.A.D. For Men Program in March of 2001, this is the culmination of many years of research and refinement. Resisting Aggression with Defense, for Men is the "brother" program of the ground breaking and highly acclaimed Rape Aggression Defense Program for Women. In July of 2008, Larry and one of his longtime Instructor Trainers for the women's program, Catherine Rumsey, released R.A.D. For Seniors. Cathy and Larry (co-founders of RFS) implement a segmented educational format to compliment the progressive hands-on elements of this revolutionary system.
Larry holds a 3rd Degree Black Belt from the International Hapkido Karate Association (IHKA), given to him by 9th Degree Grand Master Lee Jung Bai of Seoul, South Korea/Hampton, Virginia, who personally trained him in the martial art of Hapkido.
Currently teaching self-defense and police tactics upon request as a consultant/instructor, Larry's home office is the National Academy of Defense Education which is located in Denham Springs, Louisiana. He is the author of numerous training manuals, which are a concise summary of the military combatives, police defensive tactics and self-defense philosophies he has learned, developed and refined over the last thirty-two (32) years (1980-2012).